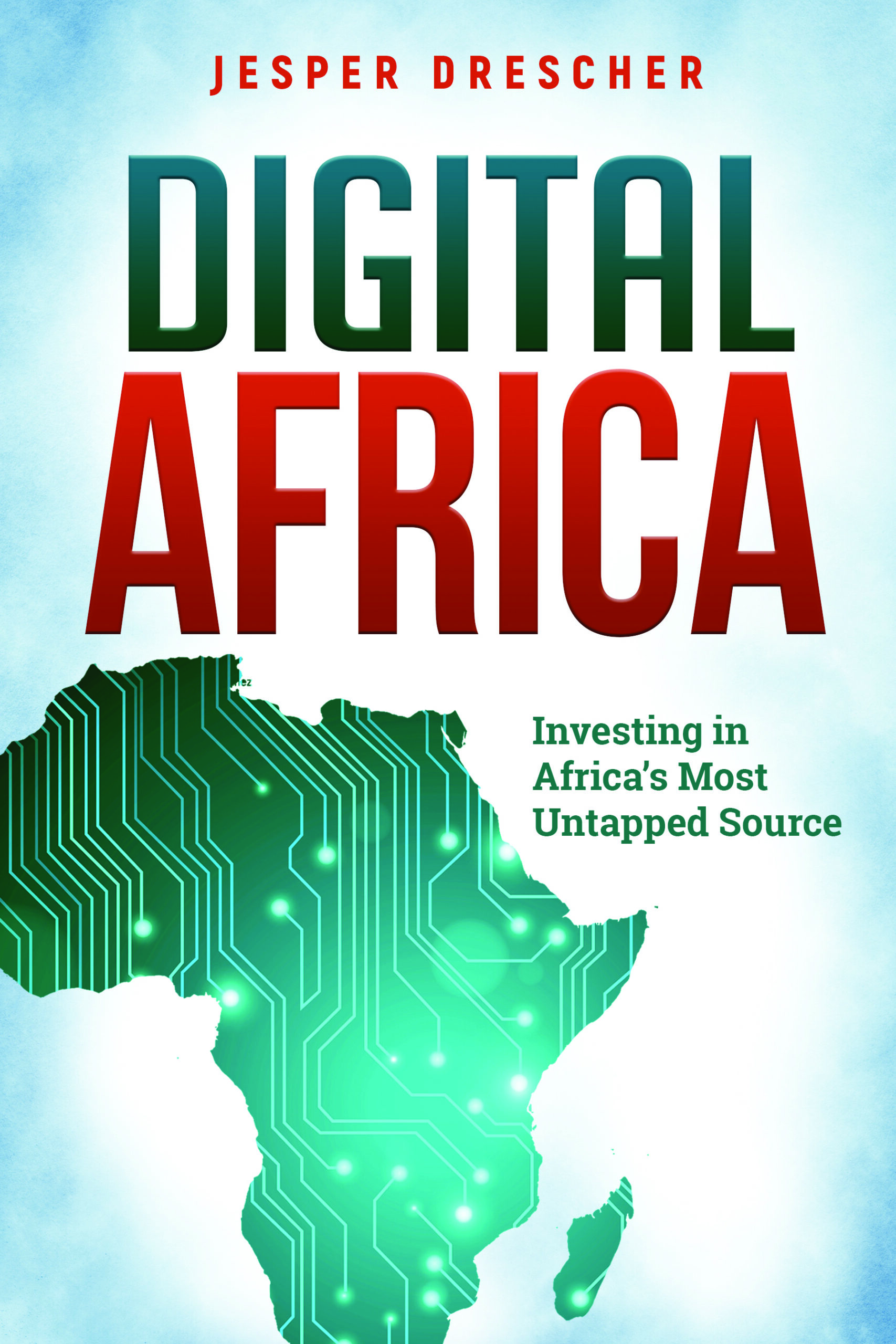 DIGITAL AFRICA – INVESTING IN AFRICA'S MOST UNTAPPED SOURCE
"Impact investing" is one of the biggest buzzwords in finance today, touted as investing with the intention of generating positive and measurable social and environmental change in addition to monetary returns. Putting money into projects, businesses, and places that improve the lives of the people living there in addition to strengthening your investment portfolio sounds great…but there are plenty of pitfalls as well. One of the most inspiring locations for impact investing, but also one of the most misunderstood by the foreign investor, is sub-Saharan Africa.
In Digital Africa, Jesper Drescher, a successful investor in the African tech scene since 2013 and the chairman of three African tech companies, explains the potential and the perils of investing in sub-Saharan Africa. He goes into depth on what a potential investor needs to understand about sub-Saharan Africa before deciding to do business there: where the benefits and downsides, both evident and understated, lie; the special issues surrounding business creation, taxation, and hiring; and the dangers of letting the hype run away with your expectations. Most of all, Drescher outlines how digitalization is the key to creating the biggest impact possible with your time and money.
Whether it takes the form of digital money for people without access to formal banking, the increased ability for governments to collect taxes, or improving healthcare outcomes with minable data, digitalization is one the rise in sub-Saharan Africa. With Digital Africa as your guide to tech investment, your chances of making a real impact as an investor are on the rise.
BUYING OPTIONS:
Digital Africa: From Saxo – Click here
Digital Africa: From Amazon – Click here or search you local Amazon site.
"Have you thought about?"
"The population of sub-Saharan Africa increases by 2.7 percent a year. Every twelve months Africa adds the equivalent of a country almost the size of Canada to its demographic total. By 2050, the continent's population is expected to double. It's on track to reach 2.5 billion people, a quarter of the world's population, by the middle of the century, and already by 2025 sub-Saharan Africa will have 625 million mobile subscribers. How will this affect your business priorities?"
"Thirty years ago, China's economic situation was similar to sub-Saharan Africa's. Measured in current US dollars, gross domestic product in both China and across sub-Saharan Africa was around $350 billion in 1990. Between then and 2019, China's GDP grew to reach more than $14 trillion. Sub-Saharan Africa's barely reached $1.8 trillion; China had grown eight times faster. Measured by GDP per capita the results are even stronger: the population of sub-Saharan Africa more than doubled over that period while the population of China "only" increased by 22 percent. Sub-Saharan Africa has  clearly missed an opportunity, but does it have another opportunity to enjoy rapid growth now?"
"You can't pay your sister or brother's school fees with warrants that vest in three years, so how do you in general motivate and retain employees in African start-ups?"
"The effect of impact investing is the world with your involvement minus the world without your involvement. Have you considered what that actually means?"
"A CEO in South Africa once said that whenever his company moved into a new country in Africa they would send over a "GSD" (Get Shit Done) team to ensure execution. Is this corporate cultural bull-shit or a real pain doing business in sub-Saharan Africa?"
"Corruption kills the economic multiplier effect, but is the biggest growth-issue around corruption in Africa actually the corruption itself or the fact that most of those money are invested outside Africa instead of being reinvested into the sub-Saharan economic circle?"
Are you curious? Read "
DIGITAL

AFRICA

"